Cheese? That's a nutty tasting cheese!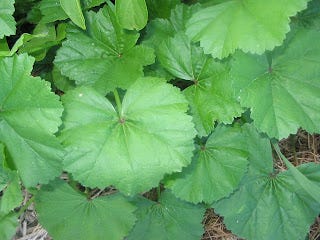 THIS IS A POST IN PROGRESS - MORE DETAILS AND PICTURES COMING SOON
Common Mallow
Cheeses
Malva neglecta
Type: Annual or Perennial depending on climate
Parts: Leaves, fruit, root.
For: The leaves of this creeping common lawn plant are edible in salads or as a cooked green. The fruit, shaped like a miniature wheel of swiss cheese, has a nutty flavor with a gummy texture. It makes a nice outside tasty treat. The root has medicinal qualities similar to is relative, marshmallow, as a bronchial and mucus membrane soother. It can be dried and powdered or chopped and made into a tea when needed.