Discover more from Chat With Suzy
Grab a cup of your favorite drink and join me on my digital front porch. Let's have a country chat! My chats come from a Natural Holistic Health Perspective & Farm Country Objectivity with Encouragement and Positivity.
Do cows get tumors?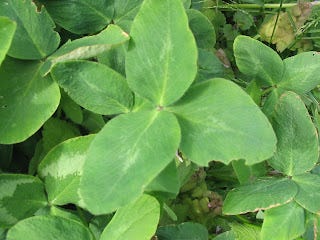 THIS IS A POST IN PROGRESS - MORE DETAILS AND PICTURES COMING SOON
Red Clover
Trifolium pratense
Parts: Young leaves, flower heads, seeds
For: Red clover is probably best known for its effectiveness against coughs and mucus, as a cancer tumor treatment, and a high protein cattle feed. The blossoms, commonly sucked on by children for their sweet flavor, make a healthful tea and can be blended with other herbs for delightful blends. The mature leaves, although rich in protein, are difficult to digest unless soaked in salty water for several hours or boiled for 5-10 minutes. The seeds are a common sprouting herb and can be ground into flour. Red clover is one of the best mucus clearing sources in nature. Contains molybdenum and iron which possess the ability to form special antibodies of protection from rattlesnake, scorpion or any kind of bites or stings. For over 100 years in Europe and America it has been used to treat cancer. It has been known to ease arthritic pain by its ability to rid the system of uric acid, which is considered by some as the main cause of arthritis.