Discover more from Chat With Suzy
Grab a cup of your favorite drink and join me on my digital front porch. Let's have a country chat! My chats come from a Natural Holistic Health Perspective & Farm Country Objectivity with Encouragement and Positivity.
Evening's delight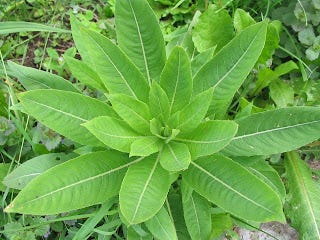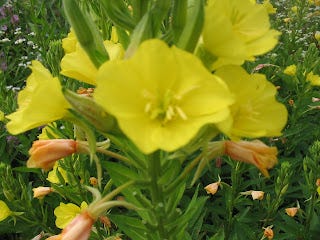 THIS IS A POST IN PROGRESS - MORE DETAILS AND PICTURES COMING SOON
Evening Primrose
King's Cure-all
Oenothera biennis
Type: Biennial
Parts: Leaves, roots, seeds
For: The young leaves can be used for a cooked green. The root, like burdock is edible after the first year. It can be compared to a turnip or parsnip. The seeds are highly valued for their medicinal value. They contain a high amount of GLA, an essential fatty acid. This is commonly extracted commercially and sold at great price. If the seeds are eaten for their GLA properties, like flax seeds, they need to be broken first for the body be able to obtain the nutrition.