Discover more from Chat With Suzy
Grab a cup of your favorite drink and join me on my digital front porch. Let's have a country chat! My chats come from a Natural Holistic Health Perspective & Farm Country Objectivity with Encouragement and Positivity.
Flannel on a flower?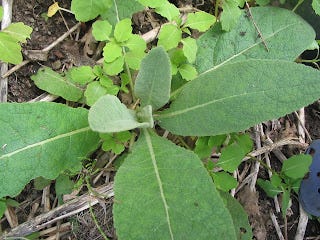 THIS IS A POST IN PROGRESS - MORE DETAILS AND PICTURES COMING SOON
Mullein
Jacob's Staff, Flannel Flower
Verbascum thapsus
Type: Biennial
Parts: Leaves, flowers
For: One of the most conspicuous and easily identified herbs. It has large soft leaves and the 2nd year plants send up a tall flower stalk. The leaves are known as a T.P. substitute when in the woods. The stalks have been used as a torch when dipped in a wax or oil. The dried leaves are a camper's friend when looking for easy tinder to make a camp fire. The tea provides vitamins B2, B5, B12, D, choline, hesperidin, PABA, sulfur, and magnesium among other things. Best known as one of the safest most effective herbal cough remedies. An infusion is good for colds, emphysema, asthma, hayfever and whooping cough. A tincture of the flowers is used for migraine headaches.