Discover more from Chat With Suzy
Grab a cup of your favorite drink and join me on my digital front porch. Let's have a country chat! My chats come from a Natural Holistic Health Perspective & Farm Country Objectivity with Encouragement and Positivity.
Hemp Bar Soap Hidden Meadow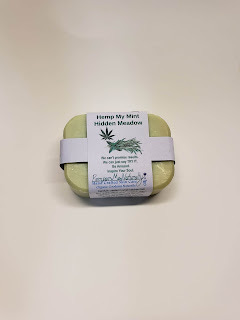 Hemp Bar Soap Hidden Meadow
Uplifting Spearmint essential oil scented. Green colored
​​HEMP OIL SOAP BARS
contains healing hemp oil as top ingredient. No THC
​
​Carefully created in small batches from food quality oils of virgin hemp*, coconut*, palm*, grapeseed, sunflower*, saponified with filtered rain water and alkali, enhanced with pure essential oils and herbal or mineral color.
*organically or ecologically grown sustainable ingredients.
Weight 3.5oz (at least)