Discover more from Chat With Suzy
Grab a cup of your favorite drink and join me on my digital front porch. Let's have a country chat! My chats come from a Natural Holistic Health Perspective & Farm Country Objectivity with Encouragement and Positivity.
Nettle - Guardian of the Garden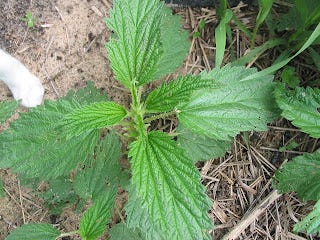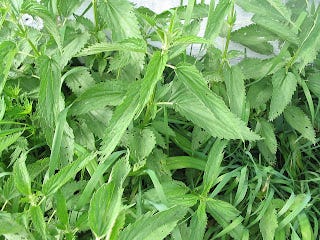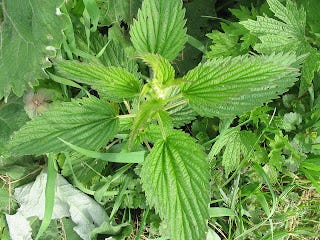 PICTURE AND MORE DETAILS COMING

THIS IS A POST IN PROGRESS - MORE DETAILS COMING SOON


Stinging Nettle
Common Nettle
Urtica dioica
Type: Perennial
Parts: Leaves
For: It used to be cultivated for the fibers in the stalks, to make a durable linen-like cloth similar to the hemp fibers now becoming popular. The leaves relieve gout and arthritis, help stop bleeding, aid with diarrhea and dysentery. Helps blood circulation and purifies the blood. Cleanses the digestive tract and helps with stomach problems. Is beneficial during pregnancy. It is a mineral rich nutritive herb with vitamin K to guard against excessive bleeding. Nettle herb can be found in some herbal shampoos or dandruff treatments. The young leaves make a nutritious cooked green. When harvesting stinging nettle, always wear gloves and long sleeves. The fresh leaves when touched to the skin emit fibers that cause a stinging sensation, hence it's name. Once dried or cooked, the plant loses it's sting. If you happen to be stung, look for a jewelweed plant. Because of their appreciation for the same soil conditions, jewelweed and nettles frequently grow in close proximity. The juice from a crushed jewelweed plant will relieve a nettle sting in a matter of minutes.