Discover more from Chat With Suzy
Grab a cup of your favorite drink and join me on my digital front porch. Let's have a country chat! My chats come from a Natural Holistic Health Perspective & Farm Country Objectivity with Encouragement and Positivity.
Salad's top treat - Chickweed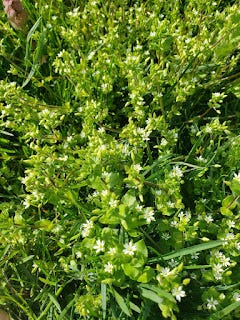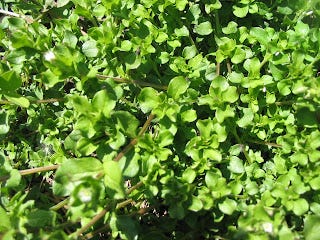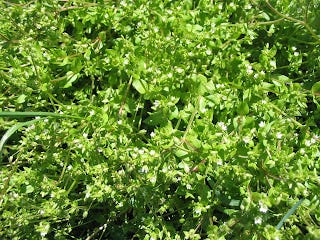 Chickweed
Stellaria media
Parts: Leaves, stems, flowers
For: This common garden "weed" is really a wonderful salad green or cooked green. It is very tender and delicious. Although it sometimes dies back during the heat of the summer, it is hardy enough to grow from early spring until snow finally covers it. It is also commonly found in herbal skin salves and ointments for it's soothing properties. It is a nutritional powerhouse providing beta carotene, B6, B12, C, and D among others and at least 10 different minerals. Chickweed tincture is particularly good for irritated skin conditions, upset or ulcer-prone stomachs, blocked kidneys, and bladder or liver problems. Used externally to draw toxins from the skin.. Good for all minor skin irritations and infections.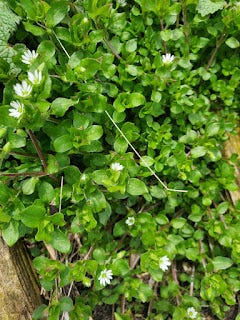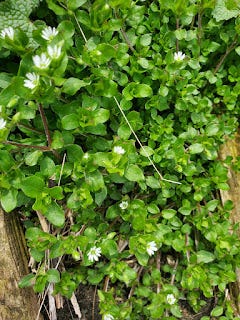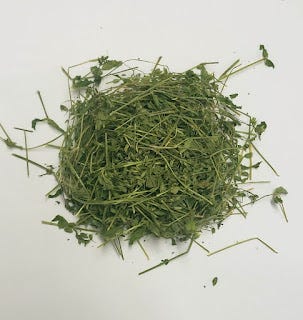 Dried Chickweed