Discover more from Chat With Suzy
Grab a cup of your favorite drink and join me on my digital front porch. Let's have a country chat! My chats come from a Natural Holistic Health Perspective & Farm Country Objectivity with Encouragement and Positivity.
Blog Update & Thank You For Reading!
This blog was created as a resource for plant identification classes.
It started with a class I taught in May of  2010.
It was my first blog and has not been updated much since that time.
It's been just hanging here as a reference for those who knew to look for it.
As part of another project started in 2022, I am back taking photos for this blog and intend to update it during 2023, possibly with some input from other local foragers. 
I have taught many classes on a variety of topics before and since 2010.
If you would like updated information and additional resources, 
or if you'd like to know about my other projects, 
you can find updated information via links collected and posted on my Link Tree Page:
Click Here or type the link into your browser   https://linktr.ee/chatwithsuzy
Thank you for your interest in my writing and classes!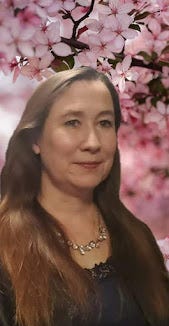 As always,
Thanks for taking the time to read!
Life is a journey best enjoyed when you can learn from others.
Suzanne