Discover more from Chat With Suzy
Grab a cup of your favorite drink and join me on my digital front porch. Let's have a country chat! My chats come from a Natural Holistic Health Perspective & Farm Country Objectivity with Encouragement and Positivity.
What've sheep got to do with it?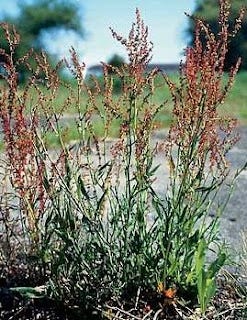 THIS IS A POST IN PROGRESS - MORE DETAILS AND PICTURES COMING SOON
Common Sorrel
Sheep Sorrel
Rumex acetosella
Parts: Tender leaves, stems
For: Commonly found in poor soils of yards or fields this sour tasting herb can be used to make an iced tea drink, in salads or as a cooked green. It's a tasty plant to nibble on in the field.
See also wood sorrel.
An ingredient in the well known "essiac tea" treatment for tumor reduction.
Sheep sorrel has a long history of traditional use as an anti-tumor herb and for strong immune system support.